HEROES WORK HERE TOO

Active Service Member Benefits
Carnival supports our active duty employee service members.

Time Off
for Active Duty

On-leave
Job Security

Uninterrupted
Benefits
Testimonials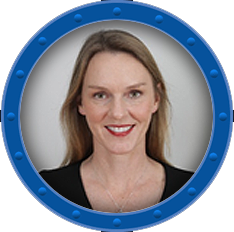 Vera Lannek
Sr Director, Strategic Sourcing
Lieutenant, US Navy – 6 years of service
"While in the U.S. Navy, I served as the Electrical and Auxiliaries Officer onboard the USS Oak Hill and as a Human Intelligence officer in multiple locations globally. My shipboard experience was key to understanding technical operations and life at sea while my experience as an intelligence officer taught me to negotiate and problem solve in multiple languages across the globe. As with most military roles, the jobs I held placed a high premium on communication skills, flexibility, integrity, and leadership. My time in the Navy certainly prepared me well for Carnival's enterprising, energetic and international environment."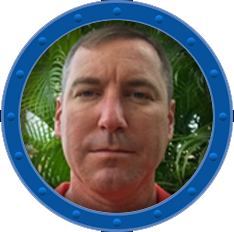 Mark Close
Manager, Strategic Sourcing
Commander, US Navy – 21 years of service
"I served 21 years as a Submarine Officer where I was responsible for the safety and security of the crew and the ship. My positions required competent leadership, sound judgement, and a high degree of technical acumen in order to operate the ship, its weapons systems, and nuclear power plant. The Navy prepared me for my Carnival role by presenting opportunities to gain technical knowledge of a wide range of equipment, develop problem solving skills, and work with multiple stakeholders all having different objectives. Having worked in a demanding environment requiring exacting standards highlighted the importance of integrity, efficiency, and clear & concise communication. These traits are valuable to my job at Carnival as well. Finally, I found that I was always learning something new and being exposed to diverse thinking in the military, and Carnival affords those same opportunities."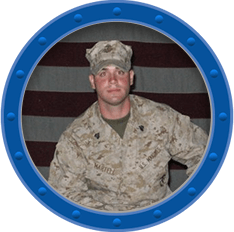 Yerandys Martell-Carrasco
Manager, Port Security
US Marine Corp – 4 years, Sergeant
"The experience of being a military veteran in combat has enabled me to personally mature and develop in almost every aspect of my life. I believe that success in life is measured by how you respond to failure, disappointment and unfortunate tragedy. Your ability to overcome adversity creates the mental toughness and character needed to achieve personal and professional goals.

I believe that my time in the military and as a veteran has prepared me for my current role as a Port Security Manager. I am very proud to be part of the Carnival Cruise Line Security Services Department. In my position, I invariably strive to create a positive work environment to maximize results and outcomes between my peers and business partners. #ChooseFun"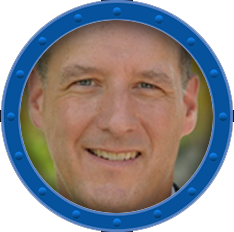 John Haeflinger
Senior Vice President, Maritime Policy & Analysis
Lieutenant, US Navy, Submarine Force – 5 years of service
"I served in the U.S. Navy for five years and spent over a year of that time underwater on a ballistic missile nuclear submarine. During my service time, I qualified as a Navy Nuclear Engineer and Submarine Officer. My military experience, including the leadership skills I developed during that time early in my career, was foundational and the skills I gained have served me well, especially at Carnival. When I came to Carnival, it was an immediate fit. This is a company that demands the highest levels of safety, compliance and operational excellence, and delivers it across a large ship fleet, every day. It is challenging and fun place to work, which is a great combination."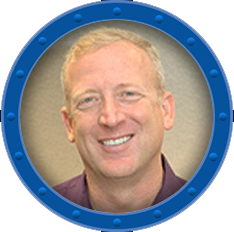 Mark Jackson
SVP, Technical Operations
Captain, US Coast Guard – 24 years of service
"I am a retired Captain of the US Coast Guard. I graduated from the US Coast Guard Academy with a Bachelor of Science in Marine Engineering, in 1989. I served as an officer for 24 years, retiring as the Commanding Officer of Base Miami Beach. I was hired by Carnival through a recruiting agency to fill the role of VP, technical operations.

When people ask me how I made the transition I tell them it was actually quite easy since as the Commanding Officer of Base Miami Beach, I was responsible for the support of the Coast Guard fleet from Charleston to Key West (including Puerto Rico) of all ships and boats. On the base there was a Tech Ops, IT support, Finance, Facilities, Medical Clinic, and Administration Departments, not so unlike what I do for CCL but on a different scale. The biggest part of my job is leadership now as it was then, doing my best to empower the team and find solutions for the them to do their jobs. "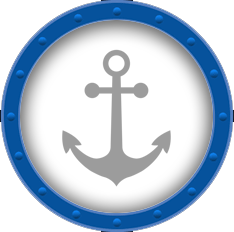 Beth Newman
Resolutions Specialist
Sergeant, US Air Force, Aero Space Ground Equipment Mechanic – 4 years of service
"I am a veteran of the United States Air Force. I served from 1980 to 1984 and I was Honorably discharged from Active duty service as a Sergeant. My AFSC was Aero Space Ground Equipment Mechanic. I repaired and serviced Electric and Gas powered Generators that were used to power up the F-16 Fighter jets. I also worked on other support equipment, gas and diesel powered heaters, light carts, and bomb lifts. My Duty assignment was on Elmendorf AFB Alaska. My transition to the civilian world was smooth. The military taught me to be thorough with the jobs that were assigned to me and to evaluate situations in order for me to make decisions to solve problems. The military also taught me the importance of teamwork. I first went into the High Tech industry once I moved to Colorado and I enjoyed learning new job skills. The industry slowed down in Colorado after companies relocated to other parts of the world, I did not follow the Jobs. I started working for Carnival in the Colorado Springs office in 2002. There was a lot to learn and I enjoyed the challenges the job presented. I have worked in a service capacity for most of my 19 years as an employee of Carnival. I am currently a Resolution Specialist 2 agent. "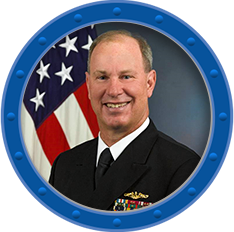 William Burke
Chief Maritime Officer
US Navy - 35 years, Vice Admiral
"I worked at the Navy's corporate headquarters in the Pentagon for 8 of my last 10 years in the Navy which prepared me well for working at Carnival's corporate headquarters in Miami. My last few jobs included leading a task force in the western Pacific, leading the Navy's analytic organization, leading the Navy's work in the 2010 Quadrennial Defense Review, Deputy Chief of Naval Operations for Fleet Readiness and Logistics, and Deputy Chief of Naval operations for Warfare Systems. In warfare systems, my team and I were responsible for AN $85 Billion budget for people and training, readiness, maintenance, and ordnance for all ships, submarines and most aircraft. All of these were good preparation for my work at Carnival."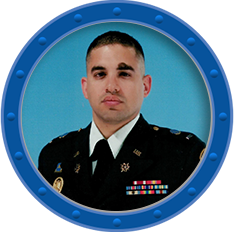 Manuel Canino
Senior Manager, Security Policy
US Army Reserves – 11 years, Captain
"In line with our Carnival Values to Ensure Safe, Reliable & Secure operations, my service as a Military Intelligence Officer in the U.S. Army has better prepared me to meet this important objective every day. I am proud to have served my country and now I'm proud to be having FUN as part of the Carnival Team!"

Carnival values the level of commitment, dedication and discipline veterans bring to the workforce.
Let's join forces.
Ongoing Partnerships and Events

Carnival Vista God Mother Deshauna Barber
First woman serving in the U.S. military to win the title of Miss USA.

Logistics commander for the 988th Quartermaster Detachment Unit in Rockville, MD and Godmother to the Carnival Vista.

Operation Homefront
Military Child of the Year Sponsor.

CCL gives a free cruise for all winners and family.