Heroes Work Here Too

Carnival values the level of commitment, dedication and discipline veterans bring to the workforce.
Let's join forces.
Ongoing Partnerships and Events

Carnival Vista God Mother Deshauna Barber
First woman serving in the U.S. military to win the title of Miss USA.

Logistics commander for the 988th Quartermaster Detachment Unit in Rockville, MD and Godmother to the Carnival Vista.

Operation Homefront
Military Child of the Year Sponsor.

CCL gives a free cruise for all winners and family.

Shipboard Military Appreciation Tributes on Every Cruise
Enter to win a free cruise every month.

Active Service Member Benefits
Carnival supports our active duty employee service members.

Time Off
for Active Duty

On-leave
Job Security

Uninterrupted
Benefits
Testimonials
Vera Lannek
Director, Strategic Sourcing
US Navy - 6 years, Lieutenant
"While in the U.S. Navy I served as the Electrical and Auxiliaries Officer onboard the USS Oak Hill and as a Human Intelligence officer in multiple locations globally. My shipboard experience was key to understanding technical operations and life at sea while my experience as an intelligence officer taught me to negotiate and problem solve in multiple languages across the globe. As with most military roles, the jobs I held placed a high premium on communication skills, flexibility, integrity, and leadership. My time in the Navy certainly prepared me well for Carnival's energetic, international, and collegial environment."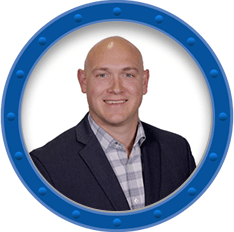 Shawn Wilt
Manager, Strategic Sourcing for Marine & Technical
US Navy - 9 years, O-3 Lieutenant
As a Nuclear Submarine Officer I supervised the operations of engine room equipment, propulsion systems, and the reactor plant where I was responsible for the operability and reliability of all technical equipment. Being the equivalent to our Staff Chief Engineer I have a strong technical and operational background that allows me to introduce a different mindset and thought process to the strategic sourcing side of our company. Combining my military background with strong analytical and business acumen I have been able to develop strategies and solutions that can effectively and efficiently be implemented all while saving CCL several million dollars a year. Additionally, I have found much success and satisfaction in my roll at CCL because of the high standards and practical problem solving skills I learned serving in the Navy.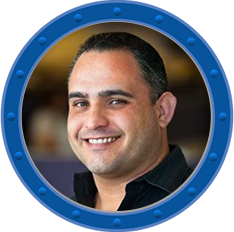 Manuel Quintero
Sr. Business Analyst
US Navy - 4 years, Fire Controlman 3rd Class Petty Officer
"I served in the US Navy from June 1995 to August 1999. My designation was FC3 (Fire Controlman 3rd Class Petty Officer). My service in the Navy has taught me that business is based on relationships. Even in the military, everything we did was in concert with other organizations, government agencies, and foreign nationals. Relationships were everything — and they always will be. My work life at Carnival is driven by the relationships we build with other teams and organization; these relationships drive our successes or failures."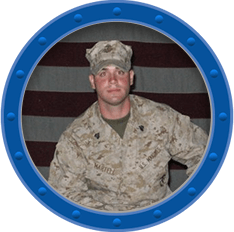 Yerandys Martell-Carrasco
Manager, Port Security
US Marine Corp – 4 years, Sergeant
"The experience of being a military veteran in combat has enabled me to personally mature and develop in almost every aspect of my life. I believe that success in life is measured by how you respond to failure, disappointment and unfortunate tragedy. Your ability to overcome adversity creates the mental toughness and character needed to achieve personal and professional goals.

I believe that my time in the military and as a veteran has prepared me for my current role as a Port Security Manager. I am very proud to be part of the Carnival Cruise Line Security Services Department. In my position, I invariably strive to create a positive work environment to maximize results and outcomes between my peers and business partners. #ChooseFun"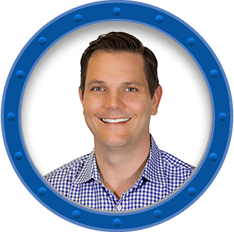 Brian Bartlett
VP, Global Financial Planning & Analysis
US Coast Guard, Lieutenant
"I was in the Coast Guard for 9 years (4 years at the CG academy and 5 years active duty). My role as an engineering officer in the Coast Guard provided very technical relevant skills for my work in the Marine Operations group, but furthermore that the general project management and leadership skills are broadly transferable and have contributed to my success at Carnival."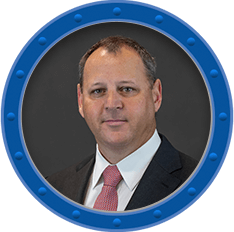 Chad Willette
Fleet Operations Center Watch Manager
US Army – 23 years, Lieutenant Colonel & Helicopter Pilot
"The first half of my military career provided expertise in Aeromedical Evacuations and Search & Rescue operations which I rely upon frequently when collaborating with Captains, the Shoreside Medical Team, and Nautical Operations leadership. Over the next 10 years, I became regarded as a subject matter expert in leading the Operations Centers of various organizations during not just military operations but also during joint operations with other federal agencies such as FEMA, DHHS, DHS, and others during events of strategic and political consequence. My career culminated at United States Southern Command (USSOUTHCOM) where I organized, trained, and led their 120-person Incident Management Team (IMT) during all events to include two major disaster assistance operations in Haiti and Dominica. USSOUTHCOM's IMT is a more robust version of Carnival's IMT for which we activate as part of our Shoreside Incident Response Plan (SIRP) but serves a similar purpose… to synchronize our collective management efforts and provide senior executive leadership with accurate and timely information to make the appropriate decisions."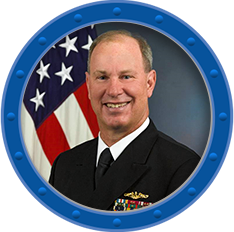 William Burke
Chief Maritime Officer
US Navy - 35 years, Vice Admiral
"I was in the US Navy for 35 years and retired as a Vice Admiral. I worked at the Navy's corporate headquarters in the Pentagon for 8 of my last 10 years in the Navy which prepared me well for working at Carnival's corporate headquarters in Miami. My last few jobs included leading a task force in the western Pacific, leading the Navy's analytic organization, leading the Navy's work in the 2010 Quadrennial Defense Review, Deputy Chief of Naval Operations for Fleet Readiness and Logistics, and Deputy Chief of Naval operations for Warfare Systems. In warfare systems, my team and I were responsible for an $85 billion budget for people and training, readiness and maintenance, platforms and ordnance. All of these were good preparation for my work at Carnival."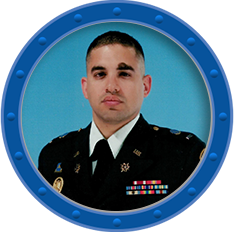 Manuel Canino
Senior Manager, Security Policy
US Army Reserves – 11 years, Captain
"In line with our Carnival Values to Ensure Safe, Reliable & Secure operations, my service as a Military Intelligence Officer in the U.S. Army has better prepared me to meet this important objective every day. I am proud to have served my country and now I'm proud to be having FUN as part of the Carnival Team!"
Interview Tips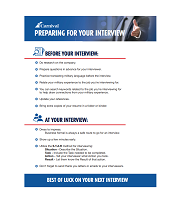 Find out what to do before,
during and after your interview!
Go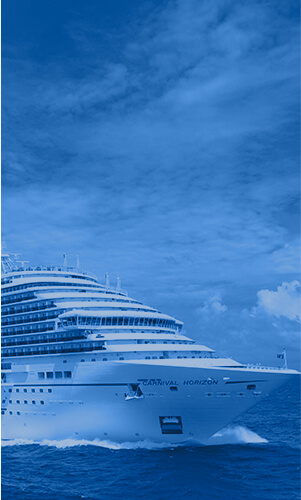 Military Cruise Program
Carnival is a longtime supporter of the military, carrying more active and retired Armed Forces personnel than any other cruise line.
Learn More