Virtual Personal Vacation Planner
Job ID 623
Date posted 05/12/2021
Job Description
We are currently seeking Virtual Personal Vacation Planners residing in Georgia, North Carolina, South Carolina, Northern Florida, Texas and Arizona to sell cruises and related products from home by making outbound telephone calls to potential customers. Build rapport with customers to identify travel needs and to increase business leads.
ESSENTIAL FUNCTIONS:
Excellent attendance and punctuality is an essential function of the job.
Promote cruise sales by initiating telephone calls, acting on leads and/or prospects. Present cruise products and make travel recommendations.
Establish and maintain customer relationships by delivering excellent customer service, meeting customer needs and expectations to meet/exceed sales goals.
Maintain customer contact database of new and existing accounts in order to close sales.
Participate in mandatory training and meetings to stay current with knowledge of products in order to present cruise product features, benefits and pricing.
Perform other job related functions as assigned.
Must have the ability to perform the essential functions of the job with or without reasonable accommodation. Due to COVID 19, this position will be a remote position temporarily until the Miramar, FL office reopens. Once the office opens, regular in office attendance is required as outlined in the departmental policy.
POSITION SCOPE:
Manage CRM (Customer Relationship Management) system, create follow-up appointments and convert leads into cruise reservations. Customer-centric with a focus on relationship building to foster repeat business and referral generation. Work independently in achieving monthly sales and productivity targets.
QUALIFICATIONS:
Education: Minimum High School Diploma or equivalent.
Experience: Inside/ outside field sales experience with proven sales success. Experience developing new business and new accounts with a customer service background.
Knowledge, Skills & Abilities: Results and goal oriented sales professional with excellent verbal and written communication skills sufficient to successfully communicate with customers via telephone. Superior prospecting, presentation and closing skills. Comfort working in an environment requiring achievement of monthly sales targets and goals. Effective time management, organization and multi-tasking skills. Ability to maintain strong working knowledge of cruise products. Good problem solving skills. Ability to work independently and maintain individual lead database. Excellent interpersonal skills. Proficient in Microsoft Office Suite.
WORK CONDITIONS:
Climate controlled office environment. Schedule includes working Monday–Thursday; 10:50AM–8:00PM and Friday; 9:00AM–6:00PM. Some weekend/holiday work based on business demands.
This role requires the ability to utilize one's own personal computer equipment until the Miramar office reopens.
About Us
Carnival Cruise Line is the most popular cruise brand in North America and operates a fleet of ships designed to foster exceptionally safe, fun and memorable vacation experiences at an outstanding value. Our employees have a responsibility to be accountable for all actions. We consider the environment in all aspects of our business and have a responsibility to put safety and sustainability first. We live and share a positive attitude which is based on fostering an environment of inclusion, trust, a willingness to listen, openness and integrity. Doing this helps us to achieve our ultimate goal, which is to include FUN in everything we do! Speaking of fun, we are officially certified as a Great Place to Work aboard our ships as well as in our global corporate headquarters!
Carnival Corporation & plc and Carnival Cruise Line is an equal employment opportunity/affirmative action employer. In this regard, it does not discriminate against any qualified individual on the basis of sex, race, color, national origin, religion, sexual orientation, age, marital status, mental, physical or sensory disability, or any other classification protected by applicable local, state, federal, and/or international law.
To view a copy of Carnival's FMLA, EEO and EPPA posters please visit: (click or copy and paste link into your browser)
Benefits as a member of Carnival's Team:
A comprehensive benefit program which includes medical, dental and vision plans
Additional programs include company paid term life insurance and disability coverage and a 401(k) plan that includes a company match
Tuition Reimbursement
Employee Stock Purchase plan
Paid vacation and sick time
Cruise benefits
An on-site fully accredited preschool educational program located at our Doral campus
An on-site Wellness Center and Health clinic at our Doral campus
#CC#
Apply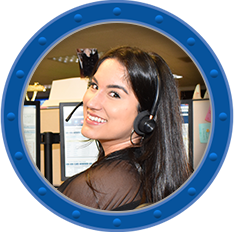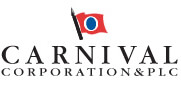 What is it that makes Carnival Corporation & PLC such a desirable place to build a rewarding career? The truth is, there are all kinds of reasons, from great benefits to outstanding opportunities to grow and reach your potential.
Carnival Corporation & PLC is a global cruise company and one of the largest vacation companies in the world. Our portfolio of brands includes Carnival Cruise Line, Holland America Line, HAP, Princess Cruises and Seabourn in North America; P&O Cruises and Cunard in the United Kingdom; AIDA Cruises in Germany; Costa Cruises in Southern Europe; and P&O Cruises in Australia.
Working at Carnival Corporation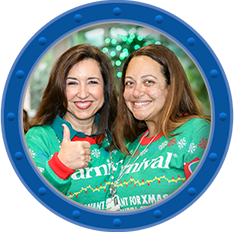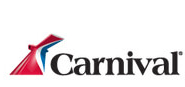 Working with Carnival Cruise Line is an opportunity to shape the future of one of the largest brands in the cruise business - all while developing a career that you can really be proud of.
Carnival Cruise Line is a leader in contemporary cruising and operates 20+ ships designed to provide fun and memorable vacation experiences at an outstanding value. As one of the most recognizable brands in the cruise business, Carnival Cruise Line has a broad appeal to families, couples, singles and seniors. One common denominator among all of our guests is their desire to enjoy a great vacation - something we never fail to deliver.
Working at Carnival Cruise Lines