Make a difference from
spreadsheet to swimming pool.
Take your talent to new places.
Search all Shoreside Careers
Personal Vacation Planner
Miramar, Florida
Overview
This is an outbound telephone sales position. Personal Vacation Planners are provided a database of guests who are either past cruisers or have expressed an interest in cruising with Carnival. This is a high-volume, outbound dialing, sales environment where quotas/metrics must be achieved.
The exempt base earning is $16,500 plus a very lucrative sales commission structure and a 6-month bonus guarantee. Average producers earn between $55K - $60K per year, with top producers earning an average of $90K+ per year. If you have an engaging personality, a passion for sales and are motivated by financial success, we want to invest in you.
Average Salary: $55K - $60K per year, with top producers earning an average of $90K+ per year

Full Time
Travel: No
Hiring Process
Follow these steps and we can start the FUN!
*This is our hiring process and you may be selected to move on within each step of the process based on your professional background, experience, and qualifications for the role.
Success Profile
What makes a successful Personal Vacation Planner at Carnival? Check out the top traits we're looking for and see if you have what it takes to become our next star!
Goal-oriented
Competitive
Deadline-oriented
Focused
Results-driven
Relationship expertise
Traits are on a scale of
0
to
10
Addtional Traits
Good listener
Entrepreneurial
Positive
Enthusiastic
Quote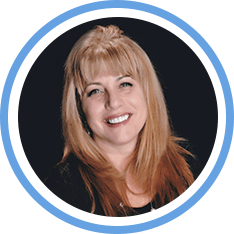 "I love being a PVP because I am able to create relationships with like-minded people who enjoy cruising as much as I do. Through the years I have cultivated relationships with cruise families while working for Carnival Cruise Line.  Not only do I get to book my guests; I book their children, as well as their parents not to mention all their friends and cruise buddies. This is an amazing career where you are able to make dreams come true for your guests plus also get them the best value for their vacation. Best career ever!!"

Lorelei

Elite Personal Vacation Planner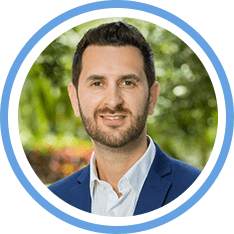 "One of the main reasons I love being a PVP is because you feel like you are a part of a family. Even though we work in a highly competitive sales environment, you always feel like your fellow teammates are rooting for you; in fact they are the first ones to congratulate you on reaching your goals and surpassing the biggest sales milestones."

Joel

Elite Personal Vacation Planner
Trending
We Celebrate Your Success
Each year we host an Awards Ceremony where we celebrate and recognize our top performers. Do you want to be our next Star to receive an Award and be recognized in front of Carnival Cruise Line's CEO and other Senior Leaders? Click below to attend our next event!
Benefits / Perks
Healthcare

PTO

401(k)

Life and Disability Insurance

Maternity and Paternity Leave

Continuing Education

Central Location

Miramar, FL

Cruise Benefits
Description
Apply
Company:
CARNIVAL CRUISE LINE
Area of Interest:
Sales
Location:
Miramar
State:
Florida
Job Title:
Personal Vacation Planner
Job Description:
Join us for an Open House where you can meet the hiring managers:
Monday, February 11th between 4pm to 7pm
3400 Lakeside Drive, 2nd floor
Miramar, Florida 33027
Your Profile
You are energetic and enthusiastic. You are driven to succeed. You have an engaging personality. You have exceptional communication skills and a strong command of the English language. You are an expert at quickly establishing trust and building strong relationships with people.
Who Are We Looking For?
We have Superstar sales people that come from all backgrounds and walks of life. Some of our most successful sales people started their careers as bartenders, servers, high-school teachers, working in the fast food industry or wanted a change in their corporate careers.
 What do they all have in common?
 Drive! Energy! Personality! Communication!
 If you bring that, we'll take care of the rest!
 Paid Training
Even if you have limited sales experience you could be our next Dwayne Wade! We have an amazing team of Sales Mangers, Sales Trainers and Sales Coaches that will take you under their wings and give you the tools and encouragement you need to succeed!
We offer an industry leading fully paid 4-week State of the Art Outbound Sales Training that will turn you into our next Personal Vacation Planner Superstar!
Position Overview:
As a Vacation Sales Representative, you will sell attainable dreams to people that have either cruised with Carnival in the past, or have actively expressed an interest in cruising with us. You have a hunter mentality and LOVE closing deals. You are very comfortable on the phone, as you'll make outbound sales calls in a high volume metrics driven environment; at least 100-120 calls/day. You enjoy the financial rewards that come with achieving and exceeding your sales goals.
Wow! If this sounds like you, we want to invest in YOU! 
What We Offer
You will work with a group of like-minded, fun, high-energy people that are focused and driven. Each team start their day with a high energy sales meeting to get you pumped and excited to come into work every day!
We are Carnival Cruise Line; we want you to #ChooseFUN!
The exempt base earning is $16,500 plus a very lucrative sales commission structure and 6-month bonus guarantee. Average producers earn between $55K - $60K per year, with top producers earning an average of $90K+ per year their first year! After that, it's up to you if you want to become one of our Top Vacation Sales Representatives that make well over $100K each year.
Hours: Monday–Thursday, 10:50am–8pm and Friday, 9am-6pm; Flexible to work weekends when necessary
Location: Miramar, Florida (Right off I-75 and Florida Turnpike)
Qualifications:
Local South Florida candidates only

1+ Years of Sales Experience Preferred

High school / GED required, college degree preferred
Benefits as a member of Carnival's Team:
A comprehensive healthcare program, dental coverage and flexible spending accounts.

Company-paid term life insurance and long term disability coverage, employee-paid optional life insurance and other voluntary insurance programs.

A 401(k) plan that includes up to a 3% company match after one year of service and a discretionary-profit sharing contribution in your second year of eligible employment.

Tuition Reimbursement that provides up to 75% reimbursement for company related professional career development.

Employee Stock Purchase plan that provides up to a 15% discount off the Fair Market Value of Carnival Corporation Common Stock.

Paid vacation and sick time.

Two complimentary "Fun Ship" cruises a year (based on available space and seniority) as well as discounted rates to friends and family in addition to other discounts to local and neighborhood vendors.

An on-site fully accredited preschool educational program that provides developmentally appropriate educational programming for families of children ages 6 weeks through 5 years of age and up to 12 years of age during school holidays and summer vacation in addition to drop-in care for those unexpected childcare conflicts.

An on-site Health and Wellness Center that provides a full range of activities including weight training machines, free weights, cardiovascular equipment, an aerobic center, massage therapy, certified personal trainers and a wide variety of other programs.
About Carnival Cruise Line
Carnival Cruise Line is the most popular cruise brand in North America and operates 25 ships designed to foster exceptionally fun and memorable vacation experiences at an outstanding value. Carnival Cruise Line is the leading provider of year-round Caribbean cruises and also operates seasonal cruises in Europe, Alaska, New England, Canada, Bermuda, Hawaii, Mexican Riviera and the Panama Canal. The brand caters to a wide consumer demographic, appealing to families, couples, singles and seniors alike. One common denominator among Carnival's guests is the desire for a truly fun, memorable and enjoyable vacation experience.

Carnival Corporation & plc and Carnival Cruise Line is an equal employment opportunity/affirmative action employer. In this regard, it does not discriminate against any qualified individual on the basis of sex, race, color, national origin, religion, sexual orientation, age, marital status, mental, physical or sensory disability, or any other classification protected by local, state, federal, and/or international law.

For information about FMLA eligibility and guidelines please visit: www.dol.gov/whd/fmla (copy and paste link into your browser)

req11014
Apply
Are you a high energy Sales professional?
Join the fun as a Personal Vacation Planner!
Explore all our cruise lines that make Carnival Corporation & PLC the largest vacation company in the world.