Make a difference from
spreadsheet to swimming pool.
Take your talent to new places.
Search all Shoreside Careers
Specialist, Email Operations
Apply
Job Description
Company:
CARNIVAL CRUISE LINE
Area of Interest:
Marketing
Location:
Miami
State:
Florida
Job Title:
Specialist, Email Operations
Job Description:
We are currently seeking an Email Operations Specialist! This position leads the planning and deployment of over 1.5 billion emails annually as part of the CRM and E-Commerce programs. This individual is responsible for all operational aspects of running and maintaining the email channel including QA, verification of landing pages, deliverability, segmentation, targeting, subscriber health and vendor management. This individual is responsible for strategy and deployment of triggered emails.
Essential Functions:
  Deploys 1.5 billion emails per year (standalone, triggers, newsletters) in partnership with Customer Marketing and E-Commerce to drive bookings and engagement among an audience of over 38 million past guests and prospects.
 Responsible for collaborating with stakeholders (creative, customer marketing, E-commerce, Data, and ESP) to ensure the successful delivery of e-mail campaigns.
  Owns email operations process to include production scheduling, QA, and deliverability.
 Ensure that all email processes are established, followed and documented
 Conduct quality assurance testing on email messages ensuring that links, images, landing pages, subject lines, and segmentation lists are set up correctly and function properly.
 Trouble-shoot email inquiries; work identified issues to resolution
 Daily monitoring of campaigns sends, disposition returns and general results
Maintains production schedule and email calendar through coordination with Customer Marketing Team, E-Commerce and any additional email channel users. 
 In collaboration with Customer Marketing, e-Commerce and Data + Analytics, monitor KPI reports in order to optimize overall email program
Identify and apply email best practices through testing, learning and monitoring performance metrics 
Responsible for continued improvement of subscriber health including closely monitoring list health, cleaning, validating, and collaborating with leadership and key stake holders to monitor audience segmentation and contact cadence in order to optimize conversion and minimize channel fatigue.
 Ensure compliance with CAN-SPAM regulations and adhere to email deliverability best practices 
Partner with Data Warehouse team, Legal, and other required stakeholders to implement and maintain compliance with newly enacted customer contact regulations /laws. 
 Manage relationship and main point of contact with ESP and other email vendors (i.e., Return Path, Persado. Trendline, Moveable Inc)
Subject matter expert on all contract terms and ensure business manages to those terms.
Minimum Qualifications:
Bachelor's Degree in Marketing, Business or Communications preferred
2-4 years of email marketing and project management experience that is commensurate and transferable
 Must be highly detail-oriented, possess excellent communication skills and be a team player.
 Ability to work collaboratively with a wide range of internal and external clients
Good project management skills, ability to handle trafficking and execution of multiple projects with multiple partners under tight deadlines with high level of accuracy.
Proficient in Tableau, Excel, Word and PowerPoint
Email coding a plus
Benefits as a member of Carnival's Team:
A comprehensive healthcare program, dental coverage and flexible spending accounts.

Company-paid term life insurance and long term disability coverage, employee-paid optional life insurance and other voluntary insurance programs.

A 401(k) plan that includes up to a 3% company match after one year of service and a discretionary-profit sharing contribution in your second year of eligible employment.

Tuition Reimbursement that provides up to 75% reimbursement for company related professional career development.

Employee Stock Purchase plan that provides up to a 15% discount off the Fair Market Value of Carnival Corporation Common Stock.

Paid vacation and sick time.

Two complimentary "Fun Ship" cruises a year (based on available space and seniority) as well as discounted rates to friends and family in addition to other discounts to local and neighborhood vendors.

An on-site fully accredited preschool educational program that provides developmentally appropriate educational programming for families of children ages 6 weeks through 5 years of age and up to 12 years of age during school holidays and summer vacation in addition to drop-in care for those unexpected childcare conflicts.

An on-site Health and Wellness Center that provides a full range of activities including weight training machines, free weights, cardiovascular equipment, an aerobic center, massage therapy, certified personal trainers and a wide variety of other programs.
About Carnival Cruise Line
Carnival Cruise Line is the most popular cruise brand in North America and operates 25 ships designed to foster exceptionally fun and memorable vacation experiences at an outstanding value. Carnival Cruise Line is the leading provider of year-round Caribbean cruises and also operates seasonal cruises in Europe, Alaska, New England, Canada, Bermuda, Hawaii, Mexican Riviera and the Panama Canal. The brand caters to a wide consumer demographic, appealing to families, couples, singles and seniors alike. One common denominator among Carnival's guests is the desire for a truly fun, memorable and enjoyable vacation experience.

Carnival Corporation & plc and Carnival Cruise Line is an equal employment opportunity/affirmative action employer. In this regard, it does not discriminate against any qualified individual on the basis of sex, race, color, national origin, religion, sexual orientation, age, marital status, mental, physical or sensory disability, or any other classification protected by local, state, federal, and/or international law.

For information about FMLA eligibility and guidelines please visit: www.dol.gov/whd/fmla (copy and paste link into your browser)

req11954
Job ID 13048605
Apply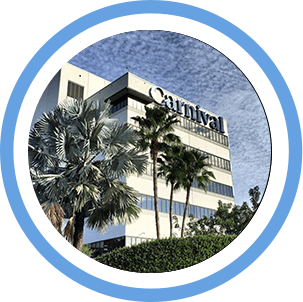 Carnival Corporation
What is it that makes Carnival Corporation & PLC such a desirable place to build a rewarding career? The truth is, there are all kinds of reasons, from great benefits to outstanding opportunities to grow and reach your potential.
Read More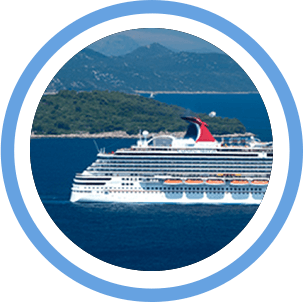 Carnival Cruise Line
Working shoreside with Carnival Cruise Line is an opportunity to shape the future of one of the most recognizable brands in the cruise business – all while developing a career that you can really be proud of.
Read More
Explore all our cruise lines that make Carnival Corporation & PLC the largest vacation company in the world.