Specialist, eCommerce
Job ID 1637
Date posted 08/12/2021
Job Description
We are seeking an E-commerce Specialist. The E-commerce specialist manages web & mobile merchandising & personalization programs to help the E-commerce team deliver on sales goals for all onboard revenue categories sold pre-cruise.  This role will be responsible for the ideation, creation, and execution of marketing campaigns through merchandising and personalization on Carnival.com for booked guest products & services.  This role will help analyze and track the success of these campaigns through web analytics & sales reporting.  This role will meet regularly with operations leadership to review results & optimize marketing programs iteratively.  This role will also be responsible for the setup and configuration of new booked guest product on Carnival.com from launch plan to execution.  
ESSENTIAL FUNCTIONS
Create and execute merchandising campaigns in Hybris, including promotional banners, pricing setup, promotional setup, & guest targeting rules. 

Create and execute personalization campaigns in Hybris, including custom product sorting, custom filtering options, & dynamic banners for specific guest segments to increase revenue & improve guest communication.

Create reports & present campaign results in weekly team meetings, and monthly department meetings, including analysis of performance against defined KPI's.

Evaluate web analytics and behavioral data, to understand trends, and how web development releases and marketing campaigns are performing on the website.

Work with the creative department to supply e-commerce briefs and oversee creation of effective marketing materials on the Carnival.com website.

Research latest e-commerce trends & perform competitive analysis to bring new ideas and recommendations back to the team for consideration.
QUALIFICATIONS
Bachelor's or Masters Degree in 

E-commerce, Marketing

2-4 years of experience minimum, managing websites, e-commerce and digital marketing. Mobile commerce experiences a plus. Travel industries experience a plus.

Experience with E-commerce CMS systems (Hybris a plus), web analytics tools (Google) , A/B Testing platforms (Optimizely), data management platforms, Behavioral Tracking platforms (SAS Discover), Email Platforms (SAP Journey Builder)

E-commerce specialist, supervisor, or coordinator for large B2C websites with a diverse product catalogue.  Travel industry a plus

Must be able to work efficiently in a fast-paced environment and be proficient in Excel, Word and PowerPoint   
About Us
Carnival Cruise Line is the most popular cruise brand in North America and operates a fleet of ships designed to foster exceptionally safe, fun and memorable vacation experiences at an outstanding value. Our employees have a responsibility to be accountable for all actions. We consider the environment in all aspects of our business and have a responsibility to put safety and sustainability first. We live and share a positive attitude which is based on fostering an environment of inclusion, trust, a willingness to listen, openness and integrity. Doing this helps us to achieve our ultimate goal, which is to include FUN in everything we do! Speaking of fun, we are officially certified as a Great Place to Work aboard our ships as well as in our global corporate headquarters!
Carnival Corporation & plc and Carnival Cruise Line is an equal employment opportunity/affirmative action employer. In this regard, it does not discriminate against any qualified individual on the basis of sex, race, color, national origin, religion, sexual orientation, age, marital status, mental, physical or sensory disability, or any other classification protected by applicable local, state, federal, and/or international law.
Benefits as a member of Carnival's Team:
A comprehensive benefit program which includes medical, dental and vision plans
Additional programs include company paid term life insurance and disability coverage and a 401(k) plan that includes a company match
Employee Stock Purchase plan
Paid vacation and sick time
Cruise benefits
An on-site fully accredited preschool educational program located at our Doral campus
An on-site Wellness Center and Health clinic at our Doral campus
To view a copy of Carnival's FMLA, EEO and EPPA posters please visit: (click or copy and paste link into your browser)
Apply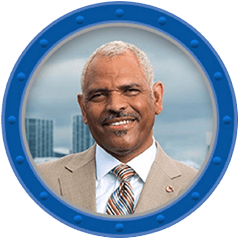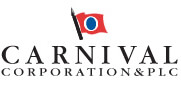 CORPORATE
What is it that makes Carnival Corporation & PLC such a desirable place to build a rewarding career? The truth is, there are all kinds of reasons, from great benefits to outstanding opportunities to grow and reach your potential.
Carnival Corporation & PLC is a global cruise company and one of the largest vacation companies in the world. Our portfolio of brands includes Carnival Cruise Line, Holland America Line, HAP, Princess Cruises and Seabourn in North America; P&O Cruises and Cunard in the United Kingdom; AIDA Cruises in Germany; Costa Cruises in Southern Europe; and P&O Cruises in Australia.
Search for Jobs at Any of Our Other Brands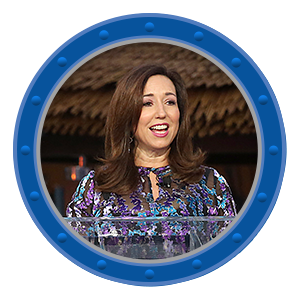 CARNIVAL CRUISE LINE
Working with Carnival Cruise Line is an opportunity to shape the future of one of the largest brands in the cruise business - all while developing a career that you can really be proud of.
Carnival Cruise Line is a leader in contemporary cruising and operates 20+ ships designed to provide fun and memorable vacation experiences at an outstanding value. As one of the most recognizable brands in the cruise business, Carnival Cruise Line has a broad appeal to families, couples, singles and seniors. One common denominator among all of our guests is their desire to enjoy a great vacation - something we never fail to deliver.