Senior Architect, Wintel Solutions
Job ID 888
Date posted 06/17/2021
Job Description
We are seeking a Senior Wintel Solutions Architect!
This individual is a highly knowledgeable member of a team responsible for developing IT infrastructure solutions and standards that meet or exceed business performance expectations. The position is responsible for creating detailed solution designs and documentation that supports the development, implementation and operations of enterprise-class computer systems used globally across ship and shore locations. As well, this position will be responsible for all critical support as required in working with 3rd party managed service providers. This role will support cross-departmental collaboration throughout the organization and service providers while promoting a positive work environment that supports consistency and drives efficiencies.
Essential Functions:
Develop detailed architectural designs, installation and configuration, for all wintel based systems

Participate and/or oversee projects that expand, change, or improve the systems and related infrastructure

Provide guidance and take overall responsibility for directing, administering and coordinating the initiatives related to platform operations and responsibilities

Perform first build of infrastructure and transition to managed service provider when required

Collaborate with other infrastructure teams for new systems designed and engineered

Conducts independent platform assessments and develops procedures to confirm or establish that standards are implemented correctly and are effective.

Act as the highest level of engineering escalation for issues encountered by managed service provider

Understand advances and changes in the technology industry and work directly with equipment manufactures to assess new technologies

Participate in the development of system solution standards

Provide Capital Expenditure Request level hardware, software, license and labor estimate detail for projects
Qualifications:
Bachelor's Degree

Information Technology

MCSA, MCSE preferred

7+ Windows Server, VMware, architecture and engineering experience

Project Management, Windows PowerShell, detailed documentation and technical documentation, ITIL, ITSM

VMware, Windows server, Citrix, Active Directory

Knowledge of Unix/Linux operating systems, familiarity with enterprise storage technologies
About Us
Carnival Cruise Line is the most popular cruise brand in North America and operates a fleet of ships designed to foster exceptionally safe, fun and memorable vacation experiences at an outstanding value. Our employees have a responsibility to be accountable for all actions. We consider the environment in all aspects of our business and have a responsibility to put safety and sustainability first. We live and share a positive attitude which is based on fostering an environment of inclusion, trust, a willingness to listen, openness and integrity. Doing this helps us to achieve our ultimate goal, which is to include FUN in everything we do! Speaking of fun, we are officially certified as a Great Place to Work aboard our ships as well as in our global corporate headquarters!
Carnival Corporation & plc and Carnival Cruise Line is an equal employment opportunity/affirmative action employer. In this regard, it does not discriminate against any qualified individual on the basis of sex, race, color, national origin, religion, sexual orientation, age, marital status, mental, physical or sensory disability, or any other classification protected by applicable local, state, federal, and/or international law.
To view a copy of Carnival's FMLA, EEO and EPPA posters please visit: (click or copy and paste link into your browser)
Benefits as a member of Carnival's Team:
A comprehensive benefit program which includes medical, dental and vision plans
Additional programs include company paid term life insurance and disability coverage and a 401(k) plan that includes a company match
Employee Stock Purchase plan
Paid vacation and sick time
Cruise benefits
An on-site fully accredited preschool educational program located at our Doral campus
An on-site Wellness Center and Health clinic at our Doral campus
#CCL#
Apply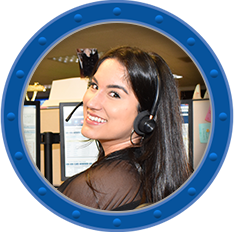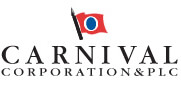 What is it that makes Carnival Corporation & PLC such a desirable place to build a rewarding career? The truth is, there are all kinds of reasons, from great benefits to outstanding opportunities to grow and reach your potential.
Carnival Corporation & PLC is a global cruise company and one of the largest vacation companies in the world. Our portfolio of brands includes Carnival Cruise Line, Holland America Line, HAP, Princess Cruises and Seabourn in North America; P&O Cruises and Cunard in the United Kingdom; AIDA Cruises in Germany; Costa Cruises in Southern Europe; and P&O Cruises in Australia.
Search for Jobs at Any of Our Other Brands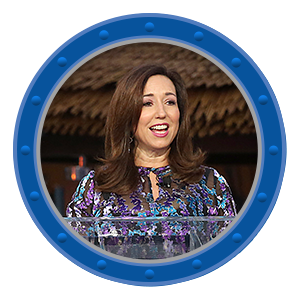 Working with Carnival Cruise Line is an opportunity to shape the future of one of the largest brands in the cruise business - all while developing a career that you can really be proud of.
Carnival Cruise Line is a leader in contemporary cruising and operates 20+ ships designed to provide fun and memorable vacation experiences at an outstanding value. As one of the most recognizable brands in the cruise business, Carnival Cruise Line has a broad appeal to families, couples, singles and seniors. One common denominator among all of our guests is their desire to enjoy a great vacation - something we never fail to deliver.