Make a difference from
spreadsheet to swimming pool.
Take your talent to new places.
Search all Shoreside Careers
Programming and Operations Specialist
Apply
Job Description
Company:
CARNIVAL CRUISE LINE
Area of Interest:
Operations Management
Location:
Miami
State:
Florida
Job Title:
Programming and Operations Specialist
Job Description:
We are currently seeking a Programming and Operations Specialist! The Programming and Operations Specialist is responsible for supporting the Manager of Entertainment Experience in the programming and operations for the fleet of ships.  This includes all the sourcing, purchasing, and storage of supplies for games, contests, parties, events, arts and crafts, and more.  Will liaise with seasonal contractors and vendors in the planning and roll out of all yearly holiday themed experiences on board.
Essential Functions:
Content lead and purchasing of all products and services for Entertainment Experience. Execute the sourcing, purchasing, shipping, and storage strategy for all supplies needed for Entertainment Experience programs across the fleet of ships.
Work closely with Carnival's warehouse, purchasing, and shipping teams, plus outside vendors and manufacturers. Coordinating and planning on a daily basis the shipment logistics of all purchased items by tracking delivery, communicating consistently with the Carnival warehouse receiving loading managers, Entertainment Directors and regularly collaborating with current partnerships/vendors.
Liaise with seasonal contractors and vendors on Holiday initiatives including all onboard décor and programming. 
Identifying cost saving opportunities for all supplies requested by researching highlighted items at a low cost and by working alongside with the purchasing department leaders to provide other solutions.
Will liaise with the Manager of Entertainment Experience (MEE) to ensure Entertainment Director function efficiencies/standards including programming, special itineraries, safety, onboard execution of events, sustaining usage and supply guidelines, groups and event planning liaising, and onboard media. Support the MEE in maintaining and creating the fleet standard for storage spaces and ordering inventory of ongoing Entertainment gifts, prizes, and supplies for the entire fleet.
Communicate with shipboard Entertainment Directors onboard via email regarding their supplies order request, future purchases and feedback about their current items onboard to maintain appropriate usage guidelines.
Coding, categorizing and aligning an intricate number of purchases to several multifarious account strings along with coordinating with all appropriate Managers and Director of Entertainment Experience to ensure it is part of the projected budget amount.
Tracking the distribution of large dollar amount expenditures for special projects by consistently managing all incoming invoices and staying in communication with the Accounts Payable department from invoice submittal through payment
Provide administrative support to MEEs as needed for shipboard Entertainment team member travel, training, operational, and new hire onboarding tasks.  Assist MEE in conducting ship audit visits as needed.
Minimum Qualifications:
Bachelor's degree in Logistics, Business, Entertainment, Recreation, Tourism, or Hospitality preferred
2+ years in a purchasing or logistics role, preferably in the entertainment or cruise industries
Strong understanding of purchasing, inventory, and supply chain operations
Knowledge of shipboard Entertainment Operations and Programming
Experience with Microsoft Office, Outlook, Word, Excel and PowerPoint
Knowledge of purchasing, inventory, or project management software a plus
Organization skills and ability to set priorities and meet challenging deadlines
Strong verbal and written communication skills 
Benefits as a member of Carnival's Team:
A comprehensive healthcare program, dental coverage and flexible spending accounts.

Company-paid term life insurance and long term disability coverage, employee-paid optional life insurance and other voluntary insurance programs.

A 401(k) plan that includes up to a 3% company match after one year of service and a discretionary-profit sharing contribution in your second year of eligible employment.

Tuition Reimbursement that provides up to 75% reimbursement for company related professional career development.

Employee Stock Purchase plan that provides up to a 15% discount off the Fair Market Value of Carnival Corporation Common Stock.

Paid vacation and sick time.

Two complimentary "Fun Ship" cruises a year (based on available space and seniority) as well as discounted rates to friends and family in addition to other discounts to local and neighborhood vendors.

An on-site fully accredited preschool educational program that provides developmentally appropriate educational programming for families of children ages 6 weeks through 5 years of age and up to 12 years of age during school holidays and summer vacation in addition to drop-in care for those unexpected childcare conflicts.

An on-site Health and Wellness Center that provides a full range of activities including weight training machines, free weights, cardiovascular equipment, an aerobic center, massage therapy, certified personal trainers and a wide variety of other programs.
About Carnival Cruise Line
Carnival Cruise Line is the most popular cruise brand in North America and operates 25 ships designed to foster exceptionally fun and memorable vacation experiences at an outstanding value. Carnival Cruise Line is the leading provider of year-round Caribbean cruises and also operates seasonal cruises in Europe, Alaska, New England, Canada, Bermuda, Hawaii, Mexican Riviera and the Panama Canal. The brand caters to a wide consumer demographic, appealing to families, couples, singles and seniors alike. One common denominator among Carnival's guests is the desire for a truly fun, memorable and enjoyable vacation experience.

Carnival Corporation & plc and Carnival Cruise Line is an equal employment opportunity/affirmative action employer. In this regard, it does not discriminate against any qualified individual on the basis of sex, race, color, national origin, religion, sexual orientation, age, marital status, mental, physical or sensory disability, or any other classification protected by local, state, federal, and/or international law.

For information about FMLA eligibility and guidelines please visit: www.dol.gov/whd/fmla (copy and paste link into your browser)

req11958
Job ID 13081383
Apply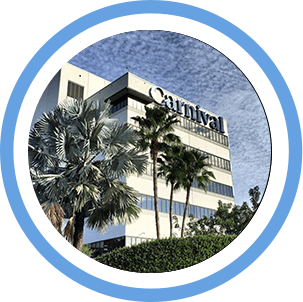 Carnival Corporation
What is it that makes Carnival Corporation & PLC such a desirable place to build a rewarding career? The truth is, there are all kinds of reasons, from great benefits to outstanding opportunities to grow and reach your potential.
Read More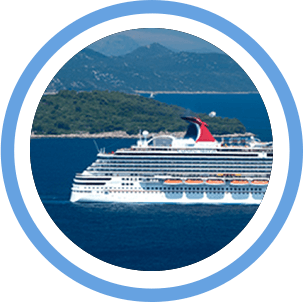 Carnival Cruise Line
Working shoreside with Carnival Cruise Line is an opportunity to shape the future of one of the most recognizable brands in the cruise business – all while developing a career that you can really be proud of.
Read More
Explore all our cruise lines that make Carnival Corporation & PLC the largest vacation company in the world.