Manager, Stakeholder Engagements - Caribbean Region
Job ID 1546
Date posted 08/07/2021
Job Description
We are seeking a Manager of Stakeholder Engagements for the Carribean Region who will be resposible for working closely working with the Vice President of Global Ports and Caribbean Government Relations, managing engagements with stakeholders in Government, Community organizations, Industry partners, statutory and non-statutory bodies and other parties to establish strong working relationships.
ESSENTIAL FUNCTIONS
Development and successful delivery of stakeholder engagement plans in accordance with the overarching stakeholder engagement strategy  

Manage stakeholder mapping and prepare communications to stakeholders and respond to stakeholder enquiries

Work collaboratively with other members of the team     

Provide briefings and support for meetings with stakeholders   

Arrange and attend stakeholder meetings and ensure feedback of stakeholder responses and requests are responded to within agreed timelines

Prepare and manage workshops, roundtable and forum logistics including developing agendas, project plans, minute taking and production of reports    

Ensure accurate audit trail maintained of all stakeholder engagements and all contact/activities are recorded and reported in accordance with company policies and procedures  

Attend stakeholder meetings and report on progress as required  

Prepare and provide input into weekly/monthly/quarterly reports for internal management updates   

Identify and pursue opportunities to build direct and effective relationships with key destinations, partners, advocates and community organizations 
QUALIFICATIONS
Bachelor's degree required; Master's degree in relevant field or equivalent work experience preferred       

5-7 years' experience in developing and successfully implementing stakeholder engagement plans with both Government and Non-governmental organizations      

Excellent PowerPoint, Excel and Word skills  

Travel required greater than 50% of the time   

5-7 years' experience in developing and successfully implementing stakeholder engagement plans with both Government and Non-governmental organizations.  Also knowledge of and experience with community engagement best practices.  Travel & Tourism industry experience and understanding of Caribbean political and community environment is a plus.

Exceptional relationship-building skills with a focus on cultivating partnerships / Standout abilities as a written and verbal communicator (both English and Spanish), with an approach tailored to diverse audiences / Collaborative and flexible style, with a learning orientation and team approach / High degree of intercultural competence, and a commitment to being inclusive and welcoming to members of all backgrounds and identities / Successful track record in setting priorities, unyielding attention to detail, and a keen analytic mindset that supports sound decision-making and effective problem solving / Excellent interpersonal and relationship building skills with an ability to work with a variety of internal and external stakeholders / Able to work against tight timelines, operate with a sense of urgency and perform under pressure, especially in peak periods / Confident, out-going personality with an infectious can-do attitude / Personal qualities of integrity, credibility, and dedication to the assigned responsibilities / Strong public speaking and presentation skills    
About Us
Carnival Cruise Line is the most popular cruise brand in North America and operates a fleet of ships designed to foster exceptionally safe, fun and memorable vacation experiences at an outstanding value. Our employees have a responsibility to be accountable for all actions. We consider the environment in all aspects of our business and have a responsibility to put safety and sustainability first. We live and share a positive attitude which is based on fostering an environment of inclusion, trust, a willingness to listen, openness and integrity. Doing this helps us to achieve our ultimate goal, which is to include FUN in everything we do! Speaking of fun, we are officially certified as a Great Place to Work aboard our ships as well as in our global corporate headquarters!
Carnival Corporation & plc and Carnival Cruise Line is an equal employment opportunity/affirmative action employer. In this regard, it does not discriminate against any qualified individual on the basis of sex, race, color, national origin, religion, sexual orientation, age, marital status, mental, physical or sensory disability, or any other classification protected by applicable local, state, federal, and/or international law.
Benefits as a member of Carnival's Team:
A comprehensive benefit program which includes medical, dental and vision plans
Additional programs include company paid term life insurance and disability coverage and a 401(k) plan that includes a company match
Employee Stock Purchase plan
Paid vacation and sick time
Cruise benefits
An on-site fully accredited preschool educational program located at our Doral campus
An on-site Wellness Center and Health clinic at our Doral campus
To view a copy of Carnival's FMLA, EEO and EPPA posters please visit: (click or copy and paste link into your browser)
Apply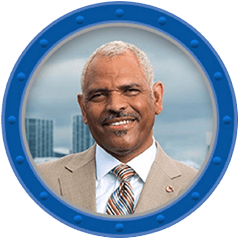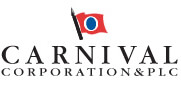 CORPORATE
What is it that makes Carnival Corporation & PLC such a desirable place to build a rewarding career? The truth is, there are all kinds of reasons, from great benefits to outstanding opportunities to grow and reach your potential.
Carnival Corporation & PLC is a global cruise company and one of the largest vacation companies in the world. Our portfolio of brands includes Carnival Cruise Line, Holland America Line, HAP, Princess Cruises and Seabourn in North America; P&O Cruises and Cunard in the United Kingdom; AIDA Cruises in Germany; Costa Cruises in Southern Europe; and P&O Cruises in Australia.
Search for Jobs at Any of Our Other Brands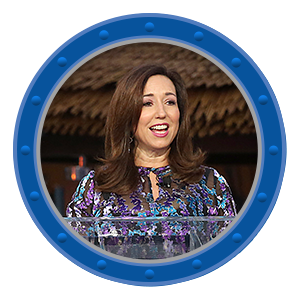 CARNIVAL CRUISE LINE
Working with Carnival Cruise Line is an opportunity to shape the future of one of the largest brands in the cruise business - all while developing a career that you can really be proud of.
Carnival Cruise Line is a leader in contemporary cruising and operates 20+ ships designed to provide fun and memorable vacation experiences at an outstanding value. As one of the most recognizable brands in the cruise business, Carnival Cruise Line has a broad appeal to families, couples, singles and seniors. One common denominator among all of our guests is their desire to enjoy a great vacation - something we never fail to deliver.