Coordinator, Public Health
Job ID 3354
Location Miami, Florida
Date posted 03/07/2022
Job Description
We are seeking a Public Health Coordinator who will coordinate and support public health operations, programs, projects, and activities. This position provides administrative support for the Public Health team, such as vendor scheduling, invoice processing, data entry, and managing travel, among others.
ESSENTIAL FUNCTIONS
Administrative support for Public Health operations and programs
Completes tasks and processes assigned such as administrative support, vendor scheduling, invoice processing, and data entry.

Assists with specific components of various departmental programs, such as water sampling, IMP, and compliance.

Manages travel arrangements for all members of the Public Health team.

Manages departmental records in compliance with record retention policies.
Financial Support
Codes, records and reviews departmental invoices in the accounts payable systems according to policy.

Reconciles appropriate department purchases and expenses using the appropriate source documents and company policy (annual Plan, Markview, departmental purchases). 

Prepares, submits, and tracks departmental expense reports. 

Demonstrates sensitivity to cost effectiveness within the department.
AdHoc Project Support
Supports ad-hoc and non-recurring projects while still satisfying requirements of regular daily assignments.

Provides cross-coverage for other Health Services and Public Health roles upon request.
QUALIFICATIONS
High School Diploma or GED

One

year of experience in positions defined by administrative support and/or clerical responsibilities. College degree may substitute for work experience. 

Proficiency in Microsoft Office Suite (Excel, Word, PowerPoint, Outlook).

Familiarity with Public Health terminology is preferred.

Associates degree or higher preferred.

Experience in logistics and scheduling preferred.    

Ability to work with minimal supervision and to independently maintain priorities.  

Comfortable with deadlines. 

Analytical and problem solver.

Consistent attention to detail and accuracy. 

Intermediate to advanced skills in the use of Microsoft Office Suite.

Excellent interpersonal and communication skills (verbal and written) with vendors, ship personnel, employees, internal departments, and management. 
About Us
Carnival Cruise Line is the most popular cruise brand in North America and operates a fleet of ships designed to foster exceptionally safe, fun and memorable vacation experiences at an outstanding value. Our employees have a responsibility to be accountable for all actions. We consider the environment in all aspects of our business and have a responsibility to put safety and sustainability first. We live and share a positive attitude which is based on fostering an environment of inclusion, trust, a willingness to listen, openness and integrity. Doing this helps us to achieve our ultimate goal, which is to include FUN in everything we do! Speaking of fun, we are officially certified as a Great Place to Work aboard our ships as well as in our global corporate headquarters!
Carnival Corporation & plc and Carnival Cruise Line is an equal employment opportunity/affirmative action employer. In this regard, it does not discriminate against any qualified individual on the basis of sex, race, color, national origin, religion, sexual orientation, age, marital status, mental, physical or sensory disability, or any other classification protected by applicable local, state, federal, and/or international law.
Benefits as a member of Carnival's Team:
A comprehensive benefit program which includes medical, dental and vision plans
Additional programs include company paid term life insurance and disability coverage and a 401(k) plan that includes a company match
Employee Stock Purchase plan
Paid vacation and sick time
Cruise benefits
An on-site fully accredited preschool educational program located at our Doral campus
An on-site Wellness Center and Health clinic at our Doral campus
To view a copy of Carnival's FMLA, EEO and EPPA posters please visit: (click or copy and paste link into your browser)
Apply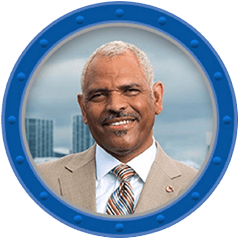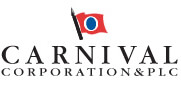 CORPORATE
What is it that makes Carnival Corporation & PLC such a desirable place to build a rewarding career? The truth is, there are all kinds of reasons, from great benefits to outstanding opportunities to grow and reach your potential.
Carnival Corporation & PLC is a global cruise company and one of the largest vacation companies in the world. Our portfolio of brands includes Carnival Cruise Line, Holland America Line, HAP, Princess Cruises and Seabourn in North America; P&O Cruises and Cunard in the United Kingdom; AIDA Cruises in Germany; Costa Cruises in Southern Europe; and P&O Cruises in Australia.
Search for Jobs at Any of Our Other Brands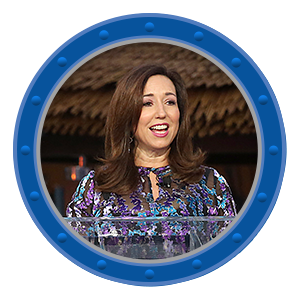 CARNIVAL CRUISE LINE
Working with Carnival Cruise Line is an opportunity to shape the future of one of the largest brands in the cruise business - all while developing a career that you can really be proud of.
Carnival Cruise Line is a leader in contemporary cruising and operates 20+ ships designed to provide fun and memorable vacation experiences at an outstanding value. As one of the most recognizable brands in the cruise business, Carnival Cruise Line has a broad appeal to families, couples, singles and seniors. One common denominator among all of our guests is their desire to enjoy a great vacation - something we never fail to deliver.