Compensation Analyst
Job ID 1817
Location Miami, Florida
Date posted 08/27/2021
Job Description
Responsible for providing analytical work in the design, implementation and administration of compensation plans, programs, processes, and policies that are fair, equitable, competitive, and financially sustainable.   Perform market pricing analysis and cost modeling, ensure data integrity in cyclical compensation processes and support the integrity and maintenance of compensation tool.  Work independently under the general supervision of Manager, Compensation using judgement and experience to accomplish tasks and inform decisions.  Consult with manager on actions not covered by policy.       
ESSENTIAL FUNCTIONS:
Responsible for CCL's participation and utilization of salary surveys to ensure our compensation levels remain competitive.  Liaise with survey companies and act as the primary point of contact and relationship manager.  In consultation with other members of the Comp team, make recommendations regarding survey participation, submit fee schedules to manager for planning purposes and to allocate funds.  May liaise with compensation teams from sister companies.  Prepare data file uploads to market pricing system.  Complete salary surveys by identifying benchmark position matches, gather applicable CCL data of incumbents and enter data in survey response tool.  Troubleshoot any system issues through to resolution.  Analyze survey results and provide feedback to Manager Compensation noting anomalies, outliers, areas of concern, and suggested next step actions. Model salary range adjustments.   

Update and edit job descriptions that accurately reflect the responsibilities of the role to support effective hiring, onboarding, and performance management.  Maintain job description repository for easy retreival.  Ensure job titling conventions are adhered to.   

Use compensation tools and judgement to level and benchmark jobs.  Identify appropriate peer data and make hiring range and compensation recommendations.  Ensure consistency in application of compensation philosophy and salary administration process.

Perform regular audits of compensation data in HCM to ensure data integrity.  Take action to ensure any incorrect information is corrected or investigated.  Follow up on open data issues through to resolution and validate necessary corrections or updates are reflected in HCM. 

Prepare base data for annual compensation processes (merit, bonus, TBS awards).  Identify/track ship, sister brand, and ABG transfers to ensure correct handling and pro-ration for compensation cycle.  Identify red circle and green circle salaries and advise HRBP's.  Provide context and talking points to inform discussions with business leaders.    

Plan and execute the annual total rewards statement process.  Work with third party vendors to update or create templates, integrate data from multiple sources and perform data validation tests, perform testing with third party vendors.  Develop a delivery and communication plan.     

Calculate accruals for bonuses and track performance indicators and update as needed throughout the year.  Communicate any changes to Finance and provide a timely explanation of changes.     
QUALIFICATIONS:
Bachelor's degree in

Human Resources, Finance or Business Administration  

2-3 years experience in compensation or human resources generalist position and/or financial analysis     

Ability to demonstrate solid critical thinking, attention to detail, accuracy, and advanced analytical skills. 

Ability to recognize, handle, and maintain confidential and sensitive information. 

Effective time and resource management skills with the ability to meet critical deadlines. 

Sound organizational and problem solving skills. 

Knowledge of FLSA and experience in it's application. 

Knowledge and experience of relational database systems. 

Effective written and verbal communication skills      
About Us
Carnival Cruise Line is the most popular cruise brand in North America and operates a fleet of ships designed to foster exceptionally safe, fun and memorable vacation experiences at an outstanding value. Our employees have a responsibility to be accountable for all actions. We consider the environment in all aspects of our business and have a responsibility to put safety and sustainability first. We live and share a positive attitude which is based on fostering an environment of inclusion, trust, a willingness to listen, openness and integrity. Doing this helps us to achieve our ultimate goal, which is to include FUN in everything we do! Speaking of fun, we are officially certified as a Great Place to Work aboard our ships as well as in our global corporate headquarters!
Carnival Corporation & plc and Carnival Cruise Line is an equal employment opportunity/affirmative action employer. In this regard, it does not discriminate against any qualified individual on the basis of sex, race, color, national origin, religion, sexual orientation, age, marital status, mental, physical or sensory disability, or any other classification protected by applicable local, state, federal, and/or international law.
Benefits as a member of Carnival's Team:
A comprehensive benefit program which includes medical, dental and vision plans
Additional programs include company paid term life insurance and disability coverage and a 401(k) plan that includes a company match
Employee Stock Purchase plan
Paid vacation and sick time
Cruise benefits
An on-site fully accredited preschool educational program located at our Doral campus
An on-site Wellness Center and Health clinic at our Doral campus
To view a copy of Carnival's FMLA, EEO and EPPA posters please visit: (click or copy and paste link into your browser)
Apply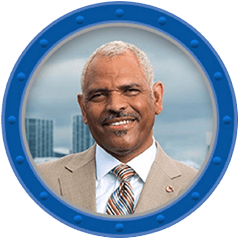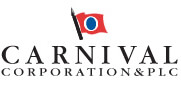 CORPORATE
What is it that makes Carnival Corporation & PLC such a desirable place to build a rewarding career? The truth is, there are all kinds of reasons, from great benefits to outstanding opportunities to grow and reach your potential.
Carnival Corporation & PLC is a global cruise company and one of the largest vacation companies in the world. Our portfolio of brands includes Carnival Cruise Line, Holland America Line, HAP, Princess Cruises and Seabourn in North America; P&O Cruises and Cunard in the United Kingdom; AIDA Cruises in Germany; Costa Cruises in Southern Europe; and P&O Cruises in Australia.
Search for Jobs at Any of Our Other Brands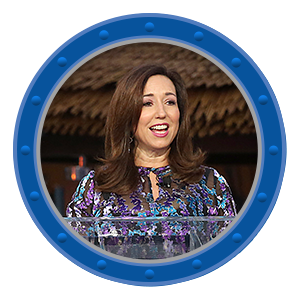 CARNIVAL CRUISE LINE
Working with Carnival Cruise Line is an opportunity to shape the future of one of the largest brands in the cruise business - all while developing a career that you can really be proud of.
Carnival Cruise Line is a leader in contemporary cruising and operates 20+ ships designed to provide fun and memorable vacation experiences at an outstanding value. As one of the most recognizable brands in the cruise business, Carnival Cruise Line has a broad appeal to families, couples, singles and seniors. One common denominator among all of our guests is their desire to enjoy a great vacation - something we never fail to deliver.