Architect, GISCS Security
Job ID 1495
Date posted 07/26/2021
Job Description
Summary
The GISCS - Security Architecture and Engineering function is responsible for the development of technical security design specifications, engineering and integration specifications, standards, requirements and implementation of appropriate technology architectures to mitigate risks to Carnival Corp and customer information assets. This position is primarily responsible for general information security for the global brands
Essential functions
Work with brand IT teams and their projects to ensure that new systems and/or applications meet security best practices and published minimum security requirement

Research, test and implement security tools to scan, monitor and protect computing and networking environments

Document and transition security tools to security operations teams

Develop hardening standards for networking and computing environments using industry best practices

Provide security architecture and consulting services with business units and IT organizations

Review network designs and applications flows and provide appropriate signoff

Create high level network designs for security tools
Required certifications
CISSP
Other requirements:
5+ years of experience in information security
Extensive knowledge of Windows, Linux and Networking security.   Knowledge of Cloud environments security
Experience in Security Architecture and Engineering and technical design.
Ethics and compliance
In addition to other duties/functions, this position requires full commitment and support for promoting ethical and compliant culture. More specifically, this position requires integrity, honesty, and respectful treatment of others, as well as a willingness to speak up when they see misconduct or have concerns
Decision making
Maintain the security posture of the organisation-Decisions focus on day-to-day activities within the company. Decisions made at this level help to ensure that daily activities proceed smoothly and therefore help to move the company toward reaching a strategic goal. They have short term consequences. Examples are: Handling employee conflicts, purchasing materials needed for operations.
These decisions are those that are repetitive decisions on a recurring basis and are commonly related to daily activities. They are relatively simple, relying on historical data and previous solutions. Examples are: reordering of standard office supplies, handling transactions
Decisions focus on intermediate-term issues. The purpose of decisions made at this level are to help move CCL closer to reaching strategic goals. Outcomes are predictable. After a decision is made by Top Executive Leadership, the next phase is to take the needed steps to implement it.  Examples are: The amount of money required to implement, which advertising agency to
Decisions affect the long-term direction and policy of the entire company. These decisions affect the short-term and long-term performance of CCL. Strategic decisions are high-risk because their outcomes are largely unknown and have a huge impact. These types of decisions are usually made at the top level of a company. Examples are: New services, acquisitions
About Us
Carnival Cruise Line is the most popular cruise brand in North America and operates a fleet of ships designed to foster exceptionally safe, fun and memorable vacation experiences at an outstanding value. Our employees have a responsibility to be accountable for all actions. We consider the environment in all aspects of our business and have a responsibility to put safety and sustainability first. We live and share a positive attitude which is based on fostering an environment of inclusion, trust, a willingness to listen, openness and integrity. Doing this helps us to achieve our ultimate goal, which is to include FUN in everything we do! Speaking of fun, we are officially certified as a Great Place to Work aboard our ships as well as in our global corporate headquarters!
Carnival Corporation & plc and Carnival Cruise Line is an equal employment opportunity/affirmative action employer. In this regard, it does not discriminate against any qualified individual on the basis of sex, race, color, national origin, religion, sexual orientation, age, marital status, mental, physical or sensory disability, or any other classification protected by applicable local, state, federal, and/or international law.
Benefits as a member of Carnival's Team:
A comprehensive benefit program which includes medical, dental and vision plans
Additional programs include company paid term life insurance and disability coverage and a 401(k) plan that includes a company match
Employee Stock Purchase plan
Paid vacation and sick time
Cruise benefits
An on-site fully accredited preschool educational program located at our Doral campus
An on-site Wellness Center and Health clinic at our Doral campus
To view a copy of Carnival's FMLA, EEO and EPPA posters please visit: (click or copy and paste link into your browser)
Apply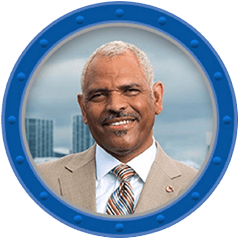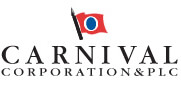 CORPORATE
What is it that makes Carnival Corporation & PLC such a desirable place to build a rewarding career? The truth is, there are all kinds of reasons, from great benefits to outstanding opportunities to grow and reach your potential.
Carnival Corporation & PLC is a global cruise company and one of the largest vacation companies in the world. Our portfolio of brands includes Carnival Cruise Line, Holland America Line, HAP, Princess Cruises and Seabourn in North America; P&O Cruises and Cunard in the United Kingdom; AIDA Cruises in Germany; Costa Cruises in Southern Europe; and P&O Cruises in Australia.
Search for Jobs at Any of Our Other Brands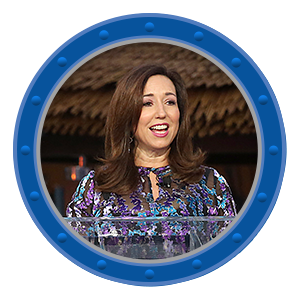 CARNIVAL CRUISE LINE
Working with Carnival Cruise Line is an opportunity to shape the future of one of the largest brands in the cruise business - all while developing a career that you can really be proud of.
Carnival Cruise Line is a leader in contemporary cruising and operates 20+ ships designed to provide fun and memorable vacation experiences at an outstanding value. As one of the most recognizable brands in the cruise business, Carnival Cruise Line has a broad appeal to families, couples, singles and seniors. One common denominator among all of our guests is their desire to enjoy a great vacation - something we never fail to deliver.