Make a difference from
spreadsheet to swimming pool.
Take your talent to new places.
Search all Shoreside Careers
Analyst Sr, Business
Apply
Job Description
Company:
CARNIVAL CORPORATION & PLC
Area of Interest:
Executive Management
Location:
Miami
State:
Florida
Job Title:
Analyst Sr, Business
Job Description:
We are currently seeking a Senior Business Analyst! Position will report to the Sr. Manager, Sourcing Center of Excellence. As part of the Sourcing Center of Excellence team, the Sr. Business Analyst will provide the Global Sourcing Leadership Team with analytical support for the sourcing/purchasing efforts which will allow Carnival Corporation to leverage our global scale across ~$10 billion of direct and indirect goods and services.  
This position will support all key spend areas, including but not limited to: Ports, Shore Excursions, Technical, IT, Food & Beverage, Hotel, Freight, Marketing, Air Travel, and Retail.
This position will provide a great opportunity to learn about the operations across our 10 global brands as well as in a wide variety of spend categories and sourcing markets.
This position is responsible for working on a daily basis with key Sourcing stakeholders across our 9 Brands to provide analytical support for specific sourcing initiatives with the goal of leveraging our global scale. Positive relationship building with the ability to be influential without direct authority will be required.
The position will be responsible for the following areas:
Project-level Analytical Support
Support/ Lead Sourcing Efforts
Financial Tracking and Reporting
Systems and Data management
Essential Functions:
Work closely with the Global Sourcing Leadership Team (responsible for each spend category) to identify business opportunities, define/ clarify a problem statement, and develop an analysis plan
 Gather, organize, reconcile, clean-up large data sets and conduct relevant analyses
Identify insights, synthesize results, and prepare management presentations
Develop implementation plan, timelines and responsibility
Communicate effectively with stakeholders from our 9 Brands across the world throughout the whole process
Sample analyses include: cost-benefit analyses, buy vs. lease, ship vs. buy-local, "what if" analysis, custom spend reports
Coach other Business Analysts in the team on data analytics
Support Category Leads across multiple spend areas to successfully implement sourcing efforts
Support throughout the 7-Step Sourcing Process, from data analysis, market research, RFP, to vendor negotiations and implementation
Lead small sourcing efforts along with Category Lead overview, defining strategy and executing it
Work with Category leads, PMO, and Finance teams to make sure savings are accurately measured and validated
Work with systems team to continuously improve sourcing systems by (e.g., improved functionality and fixing of bugs/issues)
Ensure procurement data is available, reliable, and comparable across all Brands
Minimum Qualifications:
Undergraduate degree in Industrial Engineering or other Engineering, Finance or Business
Master degree in related field preferred but not required
3-5 years of experience with a track record of driving results in business analysis, process improvement, or finance
Prior sourcing/ supply chain experience/knowledge preferred but not required
Benefits as a member of Carnival's Team:
A comprehensive healthcare program, dental coverage and flexible spending accounts.

Company-paid term life insurance and long term disability coverage, employee-paid optional life insurance and other voluntary insurance programs.

A 401(k) plan that includes up to a 3% company match after one year of service and a discretionary-profit sharing contribution in your second year of eligible employment.

Tuition Reimbursement that provides up to 75% reimbursement for company related professional career development.

Employee Stock Purchase plan that provides up to a 15% discount off the Fair Market Value of Carnival Corporation Common Stock.

Paid vacation and sick time.

Two complimentary "Fun Ship" cruises a year (based on available space and seniority) as well as discounted rates to friends and family in addition to other discounts to local and neighborhood vendors.

An on-site fully accredited preschool educational program that provides developmentally appropriate educational programming for families of children ages 6 weeks through 5 years of age and up to 12 years of age during school holidays and summer vacation in addition to drop-in care for those unexpected childcare conflicts.

An on-site Health and Wellness Center that provides a full range of activities including weight training machines, free weights, cardiovascular equipment, an aerobic center, massage therapy, certified personal trainers and a wide variety of other programs.
About Carnival Corporation & plc
Carnival Corporation & plc is a global cruise company and one of the largest vacation companies in the world. Our portfolio of leading cruise brands includes Carnival Cruise Lines, Holland America Line, Princess Cruises, Seabourn and Fathom in North America; P&O Cruises, and Cunard Line in the United Kingdom; AIDA in Germany; Costa Cruises in Southern Europe; and P&O Cruises in Australia. These brands, which comprise the most recognized cruise brands in North America, the United Kingdom, Germany and Italy, offer a wide range of holiday and vacation products to a customer base that is broadly varied in terms of cultures, languages and leisure-time preferences. We also own a tour company that complements our cruise operations: Holland America Princess Alaska Tours in Alaska and the Canadian Yukon. Combined, our vacation companies attract ten million guests annually.
Carnival Corporation & plc and Carnival Cruise Line is an equal employment opportunity/affirmative action employer. In this regard, it does not discriminate against any qualified individual on the basis o sex, race, color, national origin, religion, sexual orientation, age, marital status, mental, physical or sensory disability or any other classification protected by local, state, federal and/or international law.

For information about FMLA eligibility and guidelines please visit: www.dol.gov/whd/fmla. (copy and paste link into your browser).

req11933
Job ID 13080709
Apply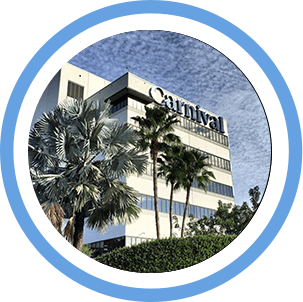 Carnival Corporation
What is it that makes Carnival Corporation & PLC such a desirable place to build a rewarding career? The truth is, there are all kinds of reasons, from great benefits to outstanding opportunities to grow and reach your potential.
Read More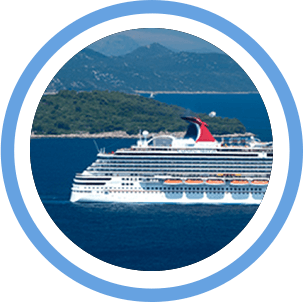 Carnival Cruise Line
Working shoreside with Carnival Cruise Line is an opportunity to shape the future of one of the most recognizable brands in the cruise business – all while developing a career that you can really be proud of.
Read More
Explore all our cruise lines that make Carnival Corporation & PLC the largest vacation company in the world.