Analyst, EPM Hyperion
Job ID 2365
Location Miami, Florida
Date posted 10/24/2021
Job Description
Job summary
The EPM Hyperion Analyst will be a key contributor to the EPM Hyperion technology strategic roadmap by providing product vision and growth opportunities.  In addition to supporting all Oracle EPM Hyperion suite of applications and hardware, this position will also drive the architectural technical design alongside a team of Hyperion developers to review, assess, and assist in the development and enhancement of EPM Hyperion technical solutions. This individual will act as a liaison between functional users and developers in the analysis, design, testing and maintenance of EPM Hyperion Planning and Essbase applications. The EPM Hyperion Analyst will serve as the support person and subject matter expert for the Oracle EPM Hyperion suite of applications.
Essentials functions
Responsible for the collection, documentation, and communication of business requirements for EPM Hyperion suite of applications solutions.  Analyze the application needs of users and formulate and drive technical solutions and business process re-engineering to meet those needs
Lead Hyperion Planning, Essbase, Smart View and Reporting subject matter experts with all UAT efforts inclusive of test plans, test cases and test scripts to Lead Hyperion Planning, Essbase, Smart View and Reporting subject matter experts with all UAT efforts inclusive of test plans, test cases and test scripts to successfully promote systems enhancements, automation, and new solutions ultimately facilitating change control and risk management
Identify enhancements and/or development of master data code, substitution variable and hierarchies to meet business needs.  Move code, substitution variables and hierarchy changes through any or all ASO or BSO cubes in DEV, QA and Prod
Develop and maintain a matrix of batch script schedules and related dependencies and conflicts to manage ASO and BSO metadata and data refreshes effectively and efficiently.
Troubleshoot, enhance and/or develop Hyperion BSO planning forms along with the creation and deployment of the associated business rules
Create, enhance or re-engineer any HFR or Smart View builds to support business report presentations or ad-hoc analysis extracts
Continuous auditing, development, and maintenance of MSAD shared service user security groups for all EPM Hyperion suite of applications to protect the confidentiality, integrity, and compliance of all ASO and BSO applications
Track enhancement code, integration and performance of metadata and data from databases to ETL transformation to Hyperion landscape (hardware and software) to properly monitor EPM hardware and software upgrades or enhancements deployments
Troubleshoot SQL statements and DW table structures to enhance and support master data and data ETL integration.
Ensure that all support tickets are closed on a timely manner for all EPM hardware or software related issues.  Leveraging ticketing system, Service Now, this role will update, enhance, or create ticketing workflows to automate recurring requests
Drive technical training to new and existing users of Hyperion Planning, Essbase, Smart View and Reporting software users across Carnival Cruise Line
Continuous research and development awareness of current technology trends within the Oracle EPM Hyperion suite of applications to provide vision and growth opportunities. Prepare and present cost / benefit studies and make recommendations to Manager to support contract negotiations and project estimating
Create and maintain a knowledge reference library of all EPM Hyperion suite of application system specifications, design, and processes
Required Certifications
  Bachelor's Degree in Computer Science, Information Technology, Business, and/or related field
 Required certifications- Considerations will be given for EPM Hyperion suite of applications certifications
Required Years and Area of Professional Experience
  4+ years' experience with Oracle EPM Hyperion suite of applications on-prem and/or cloud with an analytical and technical capability
Critical Professional Related Technical/Computer Skills
Expertise within the Oracle EPM Hyperion suite of applications. Working knowledge of FDMEE or DRM is a plus. Proficiency in developing business rules and calculation scripts. Knowledge with HFR and Smart View. Experience in detailed technical specification writing including working knowledge of Visio. Understanding of accounting databases and information systems. ETL transformation and data modeling knowledge. SQL knowledge preferred.  EPM cloud experience is a plus
Project Management certification is a plus
Preferred experience and skills
Exceptional analytical and troubleshooting skills. High level of attention to detail. Proficiency in training skills. Fluent in English, both verbal and writing.  Ability to understand assets, liabilities, revenue, cost, and expenses as it relates to financial reporting and planning.  Understand financial planning and reporting cycles. Proficient in Microsoft Office products. Experience with Oracle ERP and/or OBIEE is preferred but not necessary.  Background in the Cruise Industry will be considered a plus
Ethics and compliance
In addition to other duties/functions, this position requires full commitment and support for promoting ethical and compliant culture. More specifically, this position requires integrity, honesty, and respectful treatment of others, as well as a willingness to speak up when they see misconduct or have concerns.
Physical demands, work conditions and travel
Must be able to remain in a stationary position at a desk and/or computer for extended periods of time.
Requires regular movement throughout CCL facilities.
No or very little travel likely
Work primarily in a climate controlled environment with minimal safety/health hazard potential.
About Us
Carnival Cruise Line is the most popular cruise brand in North America and operates a fleet of ships designed to foster exceptionally safe, fun and memorable vacation experiences at an outstanding value. Our employees have a responsibility to be accountable for all actions. We consider the environment in all aspects of our business and have a responsibility to put safety and sustainability first. We live and share a positive attitude which is based on fostering an environment of inclusion, trust, a willingness to listen, openness and integrity. Doing this helps us to achieve our ultimate goal, which is to include FUN in everything we do! Speaking of fun, we are officially certified as a Great Place to Work aboard our ships as well as in our global corporate headquarters!
Carnival Corporation & plc and Carnival Cruise Line is an equal employment opportunity/affirmative action employer. In this regard, it does not discriminate against any qualified individual on the basis of sex, race, color, national origin, religion, sexual orientation, age, marital status, mental, physical or sensory disability, or any other classification protected by applicable local, state, federal, and/or international law.
Benefits as a member of Carnival's Team:
A comprehensive benefit program which includes medical, dental and vision plans
Additional programs include company paid term life insurance and disability coverage and a 401(k) plan that includes a company match
Employee Stock Purchase plan
Paid vacation and sick time
Cruise benefits
An on-site fully accredited preschool educational program located at our Doral campus
An on-site Wellness Center and Health clinic at our Doral campus
To view a copy of Carnival's FMLA, EEO and EPPA posters please visit: (click or copy and paste link into your browser)
Apply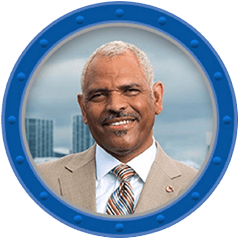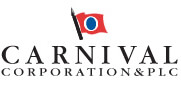 CORPORATE
What is it that makes Carnival Corporation & PLC such a desirable place to build a rewarding career? The truth is, there are all kinds of reasons, from great benefits to outstanding opportunities to grow and reach your potential.
Carnival Corporation & PLC is a global cruise company and one of the largest vacation companies in the world. Our portfolio of brands includes Carnival Cruise Line, Holland America Line, HAP, Princess Cruises and Seabourn in North America; P&O Cruises and Cunard in the United Kingdom; AIDA Cruises in Germany; Costa Cruises in Southern Europe; and P&O Cruises in Australia.
Search for Jobs at Any of Our Other Brands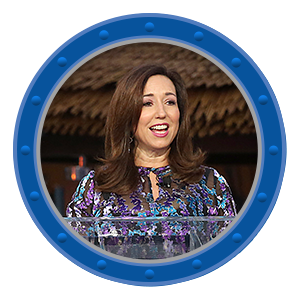 CARNIVAL CRUISE LINE
Working with Carnival Cruise Line is an opportunity to shape the future of one of the largest brands in the cruise business - all while developing a career that you can really be proud of.
Carnival Cruise Line is a leader in contemporary cruising and operates 20+ ships designed to provide fun and memorable vacation experiences at an outstanding value. As one of the most recognizable brands in the cruise business, Carnival Cruise Line has a broad appeal to families, couples, singles and seniors. One common denominator among all of our guests is their desire to enjoy a great vacation - something we never fail to deliver.