Make a difference from
spreadsheet to swimming pool.
Take your talent to new places.
Search all Shoreside Careers
Intern - Carnival Adventures
Apply
Job Description
Intern - Carnival Adventures
We are currently seeking a Carnival Adventures Intern! The Carnival Adventures Intern will maximize net revenue for Carnival Adventures by developing our portfolio strategy (including pricing architecture for all tours/tour types and guest segments), supply chain management (allocations/inventory), and multi-channel management (including the creation of discounted bundles for guests who purchase tours in multiple ports).

Essential Functions 
Portfolio Strategy: develop pricing architecture for tours and tour types for all guest segments (families with young kids, seniors, etc.). Provide leadership in portfolio optimization effort, leveraging perfect port tool and guest segmentation analysis while finding gaps and opportunities within existing portfolio. Contribute to development of supplier management tool.

Supply Chain Management: Allocations are what create inventory for the products (tours) that our guests buy. Enhance our existing processes to both increase the volume of allocations (tickets) we have for key tours where we are most likely to sell out and enhance the existing process for requesting allotments and making them available for sale.

Multi-channel management: The analyst will be responsible for the successful launch of shore excursions in Carnival's new ecommerce platform, including concurrent launch of bundles pre-cruise building upon learnings from onboard bundles which the analyst will build and measure.

Ad hoc analysis as required.

Prepare and present formal reviews (at least quarterly) to both the working team and senior management (SVP, COO, etc).
Job ID 12236245
Apply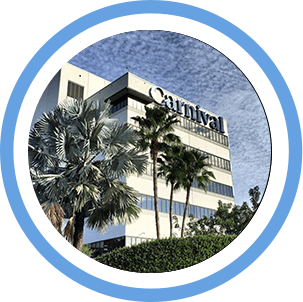 Carnival Corporation
What is it that makes Carnival Corporation & PLC such a desirable place to build a rewarding career? The truth is, there are all kinds of reasons, from great benefits to outstanding opportunities to grow and reach your potential.
Read More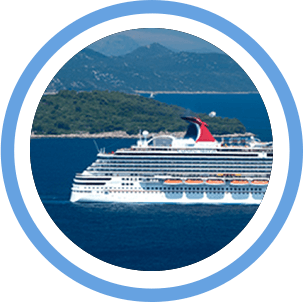 Carnival Cruise Line
Working shoreside with Carnival Cruise Line is an opportunity to shape the future of one of the most recognizable brands in the cruise business – all while developing a career that you can really be proud of.
Read More
Explore all our cruise lines that make Carnival Corporation & PLC the largest vacation company in the world.