From Cap and Gown to Business Suit

Corporate Internship Program
What better way to spend your summer than at our global sunny South Florida headquarters with the world's most popular cruise line? During our 10-week program, you will work hand in hand with senior leaders to develop a value added solution across a variety of departments, based on your interests.
Testimonials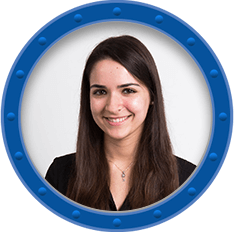 Stephanie Gonzalez
IT intern
"Everyone at Carnival is willing to help in your journey to grow as an individual. I developed leadership, time management, public speaking, teamwork, and technical skills and learned something new every day. Carnival provided me with opportunities to participate in our very own hackathons, talk to other vendors such as Cisco and Riverbed, gain exposure to quality assurance testing and work with my Global Connectivity team to develop a deeper understanding of network and data centers onboard. I loved it so much that I decided to take on a full-time role! "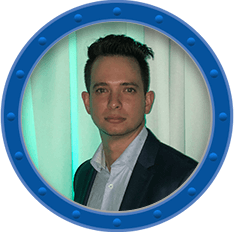 Ismel Rodriguez
IT intern
"Carnival is home to many of us - a place with a safe and happy work environment where everyone always feels welcome. As an intern, I had the opportunity to learn about diverse cultures, meet new people at events throughout the year, improve my technical IT skills, and hone in on my public speaking abilities. There is a place for everyone here. It doesn't matter where you come from or what you do - at Carnival, we have the energy, the expertise and the people to guide you through the first steps of your professional career. I know for a fact that Carnival can lead you to the job of your dreams. Upon completion of the program, I was offered a full-time position!"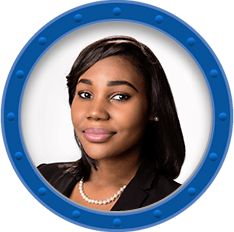 Nathalie Prophete
Marketing Intern
"This past summer has been the most critical in determining what path I am going to take following my graduation. My mentors at Carnival made it all possible for me with their one-on-one coaching and hands-on exposure in their day to day on-the-job responsibilities. I have never been so sure of my next steps in the world of marketing and consumer relations. Simply put, thank you Carnival!"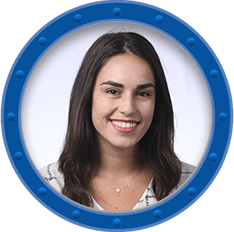 Leigh Bouskila
Human Resources and Benefits Intern
"Everyone at Carnival was incredibly welcoming and happy to help wherever possible. I learned so much about the cruise industry, met so many inspiring people, and gained real-world experience. The opportunities for mentorship, professional development, and project management work shaped me into a better person and young professional. The ship tours and delicious meals were a bonus!"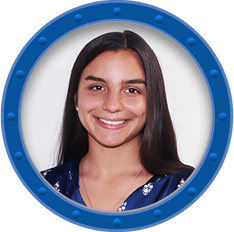 Anna Hampton
IT Intern
"From the networking to the friendships, my internship experience with Carnival was one to be remembered. One thing that was unique to the Carnival program was the group projects, something I felt was very beneficial as collaboration is a fundamental part of work. My mentor and team were always there when I had any questions, the environment overall was friendly and everyone was always willing to help. If you are not familiar with the corporate world, Carnival is a great place to start."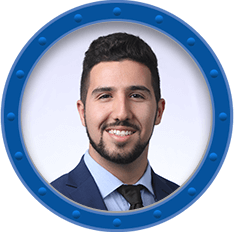 Giries Sabag
Financial Planning & Analysis Intern
"The internship program at Carnival exceeded all my expectations. I was given the tools and experiences needed to become an asset to the FP&A team and advance in my career. From FUN ship visits to professional development seminars, I am truly glad I chose FUN!"

Corporate Rotational Analyst Program
Looking to jump in and make a splash after graduation?
Our two year Corporate Rotational Program gives you three 8-month tours in distinct analytical functions of the business such as:
FINANCE & REVENUE MANAGEMENT
Partner with senior management on the development of Carnival's annual budget and analyze the long-term profitability of emerging markets for fleet expansion.
STRATEGY
Focus on cross-brand and global opportunities to leverage the strength of the Carnival portfolio as well as strategic initiatives within each of its brand companies.
ANALYTICS
Design incentive programs for shipboard employees and redesign more dynamic crew utilization processes to drive personnel savings, while optimizing profits.
MARINE
Collaborate with engineers to develop and renew business cases for energy-efficiency investments across the fleet, while identifying cost-saving repair opportunities.
SOURCING
Work with a variety of key sourcing stakeholders across all 9 of our brands to provide analytical support for specific sourcing initiatives with the goal of leveraging our global scale.
COMMERCIAL OPERATIONS
Develop strategies that attract 5 million guests globally and help decide where to deploy the biggest fleet in the cruise industry.
What Can You Expect?
Your first 90 days
Meet your peers, senior leaders and mentors. Learn about Carnival, your team, and get settled into your first rotation.
Personal Development
You will set goals with your team leader and have ongoing conversations to support your development.
Continuous Learning
On-the-job learning, supported by coaching, mentoring and classroom-style courses.
Rotations
Your rotations will each last eight months, providing valuable on-the-job learning.
Performance Review
At the end of each year, your team leader will review your performance based on the goals that you set earlier in the year.
Roadmaps to Success

The best thing about the Rotational Analyst program is exposure. Even at the interview stage, I get to meet with the management team to learn about different aspects of the business -- these conversations enables me to always think about the big picture and how my work could deliver greater values.
Zhengyuan (Donald) Li
Rotational Analyst

The Rotational Analyst program has supported me with offering targeted trainings on not only the technical skills, but also soft skills such as time management and communications skills. I've received great professional advice from business leaders across different functions at Carnival through executive lunch & learn sessions. It is also a great way to learn about the company's history, current strategy and future scopes. The nature of the rotational program drives me to constantly learn new things about the business and develop new skills as I move to different functions. It also allows me to experience different leadership styles and learn from people with diverse backgrounds.
Quinglan (Evee) Fan
Rotational Analyst

The Rotational Analyst Program has been an amazing place to start my career because I've been able to experience multiple sides of Carnival's business, learn technical skills and meet with senior leaders from around the company. It's a great place for people who want to work in a fun environment and learn constantly!
Alexander Gutierrez
Rotational Analyst