I am fun
We include fun in everything we do! We create opportunities for our employees to express themselves within and beyond their jobs.
Our name says it all. Carnival has consistently ranked as one of the best cruise lines by media outlets such as USA Today, Reader's Digest, and the Travel Channel. Our accolades have ranged from "Best Cruise Line" (USA Today) to "Best Entertainment Outlet" (Porthole Magazine) for our onboard performances.
The recognition for our top-ranked cuisines and our lodging and entertainment offerings would not be possible without the talents of our wonderful employees. Each of our Carnival employees offer a skill that is used to provide our customers with the best cruise line experience in the world. If you have what it takes to make a sailing experience great for all of our customers, we encourage you to apply for a career with Carnival.
Carnival Cruise Line
A leader in contemporary cruising, Carnival Cruise Line operates 26 ships designed to provide fun and memorable vacation experiences at an outstanding value.
Ultimately, our goal is to show our guests the kind of fun that memories are made of. But as one of the world's largest cruise line, we also appreciate our many other responsibilities. That's why, every day, we're committed to doing our best to be a good corporate citizen. To us, that means being kind to the environment, giving back to the communities we serve and treating our employees with the respect they deserve.
Join the Carnival Cruise Line shoreside team and you'll discover this for yourself. No matter what role you play – and there are many – you'll find opportunities to grow both personally and professionally, while enjoying excellent benefits. You'll be surrounded by people who know how to put fun first and will welcome you like family. Bring your talent, share your skills, and embark on a great career with Carnival.
Search Carnival Cruise Line jobs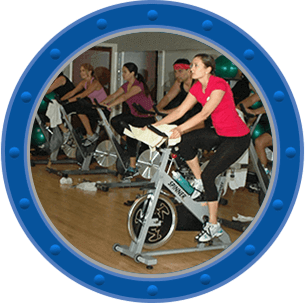 Benefits
There is an abundance of benefits that come with joining us at our Miami headquarters, such as:
Camp Carnival - A childcare and learning facility for the families of Carnival employees
Club Carnival - Providing an on-site fitness facility through our Health and Wellness program
Carnival Care Center - Offering a comprehensive healthcare program for all employees
A 401(k) plan, PTO, Employee Stock and much more!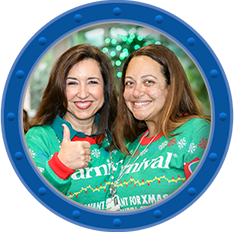 Culture
For over 40 years, we've strived to provide a comfortable, fun and inclusive working environment for our employees. Discover it for yourself and we promise you won't be disappointed.